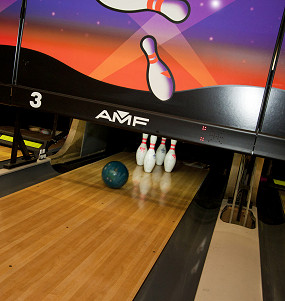 Equipment

After 50 years, absolutely nobody knows more about playing bowling industry than AMF. In may 1946, AMF has released automatic pin lifters (pinspotters), which have revolutionised this sport for ever. Since this moment, giant involvement in innovation, technology and customers service, made AMF the biggest bowling equipment maker in the whole world. AMF offers the highest quality bowling equipment and endowment, from automatic pinspotters and computerised score counting systems to balls and shoes. Everything you will find in our bowling center.
Surfaces
Tracks surfaces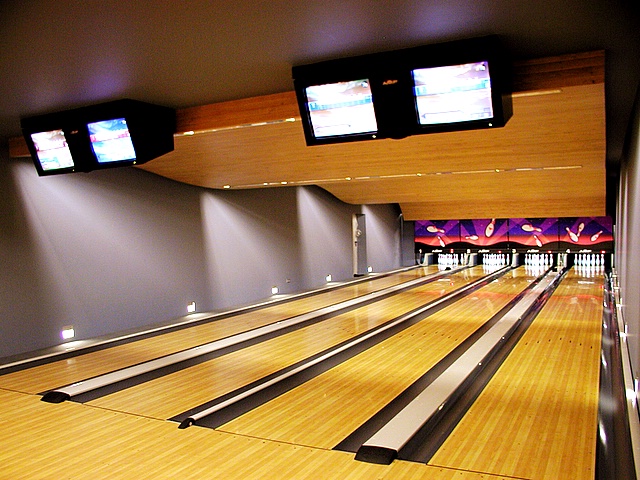 HPL bowling track surfaces are the most scored sufraces in the world. On those surfaces there are thrice more over 300 points playoffs in ABC tournaments than on the other surfaces.
HPL bowling alleys look such naturally as real wood. They allow to score and achieve astonishing amount of score points. They are constructed and made of High Pressure Laminate (HPL) and offer also other advantages exposed during the game and while supporting the surface.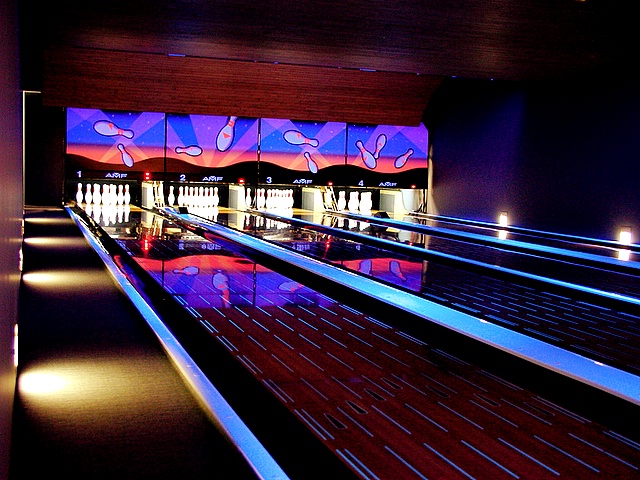 Luminescent in the dark Xtreme HPL Glow Tracks lead up bowling alleys to new level. Otherwise, they allow to manage Xtreme league tournaments. Glow Tracks foster preparation for ideal throw and high scoring.


Facility characteristics
20 pins dispenser


Only AMF pinspotters have dispenser for 20 pins, ready to set. thanks to it, the game runs without a break, event when strikes succeed one after one.

Effective pins arrangement


AMF pinspotters send pins directly to the seating area, without any circuits around the machine

Shorter working cycle


If the ball will rolled in the spouting or even only number 7 or 10 will be stroken, AMF pinspotters automatically short their own working cycle omitting works related with lifting the other pins.

Auto foul correction


JIf player overstep the line while throwing, AMF will automatically record this fact, pick and set pins again.

Instantaneous pins counting


Advanced, self regulated camera system and infrared ball speed sensors send data to controlling panel, which works according to special software. It allows to optimise working cycle of the lift and accelerate next pins setting.

Reliability


All foregoing AMF factors make the highest reliability range in the world. Service interval is about one for thousand working cycles. During ABC Tournament 2002, when played out over five million frames, achieved 4800 cycles before the break.

Lubricating machine


We`ve got Express Line lubricating machine, which was specially made for making tracks ready to use and possible to develope modern and technologically advanced balls at all.