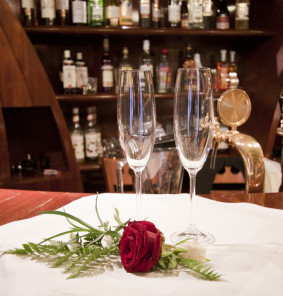 Ballroom
Ballroom to 150 people

THE STYLISH INTERIOR IS UNIQUE OF ORGANISED PARTIES.

WE AREN`T LIMITING TEMPORARILY WEDDING GUESTS.

THE POSSIBILITY OF THE ORGANIZATION OF THE OCCASIONAL PARTY

POSSIBILITY OF ORGANISING GENERAL MEETING, BALL, INTEGRATION EVENT OR MEETING FOR EMPLOYEES.

COOKS ARE MAKING TASTY DISHES AND PROFESSIONAL SERVICE THE COVER AND THE APPLICATION WOULD BE FULL OF THE ELEGANCE AND THE CHIC.

THE ROOM HAS A SEPARATE SUMMER SMALL GARDEN EXCLUSIVELY TO DYSPOZYCJ OF GUESTS.