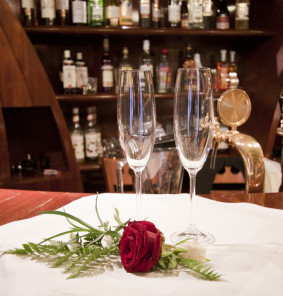 Description of the place
CLUB ROOM - for 70 people.
Full air-conditioned club room. Localised in bowling building, that gives opportunity for joined training with corporate bowling tournament. There is oppor to order prize cups. High quality, professional sound and visual & lighting systems give possibility to organise an event of clubbing kind of style. Capacious parking enables to organise inns and picnics.

Possibility to organise circumstance events.

Our cooks will struggle to make our dishes very tasty and aesthetic. Proffesional service stuff will make whole fitting very elegant and chic.