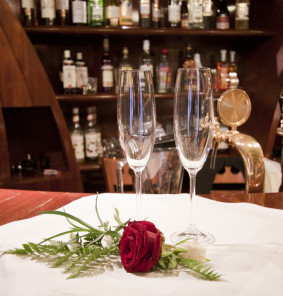 Description of the place
Fireplace room - for 35 people - full air-conditioned.
Fireplace room is localised inside restaurant building and it has separated exit to summer garden. Fireplace accents intimate and unique style of the room. There is a possibility to organise bussiness meetings and all kind of events.

Possibility to organise schoolings with scoffs. Cooks are making tasty dishes and professional service the cover and the application would be full of the elegance and the chic.