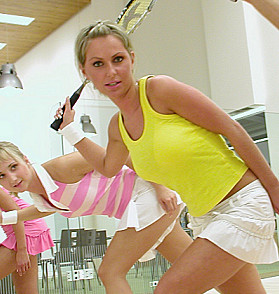 Description of the place
SQUASH - the Game very well known in the world at us is slowly getting famous in the circle of businessmen.
In our offer we have two professional corts to squash situated on the top floor to which we are inviting you. At courts there are cafeteria equipped with cool drinks and energy and the sauna and the playroom for children.
We are announcing that on the area of the Squash exists possibility to learn squash. An hour of the game will be enough to feel tired out in terms of physics and relaxed mentally.
We are getting this effect thanks to simple rules and the very dynamic game on the low area. People in age above the 10 of year old can play squash, which are able struck a rubber ball with the rocket a little bit smaller than tennis.
"Tennis in a cage" - the squash is sport for everyone. You don`t need special predispositions. To plant it can both adults, and children. Beginners can very quickly fall into the addiction of planting squash. Because of availability we can play on it every season. A squash is a wonderful way to spending the time active in the nice company.